Managing your task list easily
Clean Todo is an efficient and elegant to-do App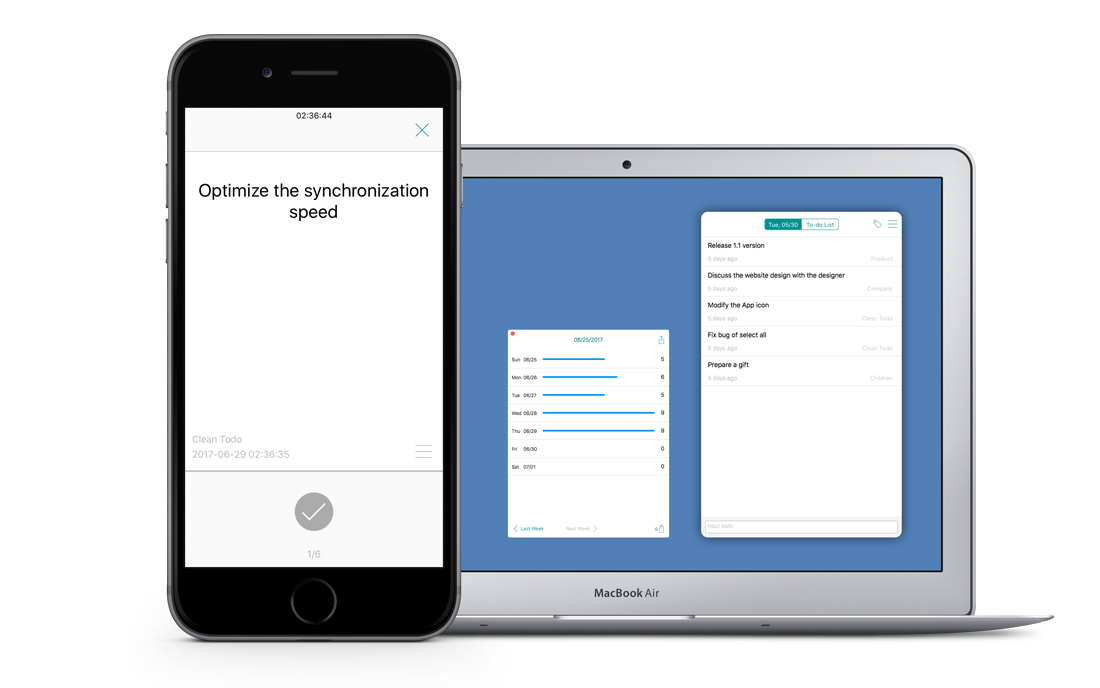 The Benefits of Clean Todo
Simplified To-do list
You only need to manage two lists: "Today" and "to-do". Easy and simple, it helps you save time for something more worthwhile.
Enhanced tag management
It's very easy to create and filter tags. All your tasks are well organized.
Statistics
Provides a quick review of tasks in any week and allows you to export a report.
Flip Card
With the streamlined Flip Card, you can focus on only one thing, clear your list of tasks one by one.
Quickly set Due Date
Automatically adds events to Calendar, and you will receive alerts even in flight mode.
Data synch
Keeps the content on multiple devices totally in sync.
Two clear lists: "Today" and "To-do"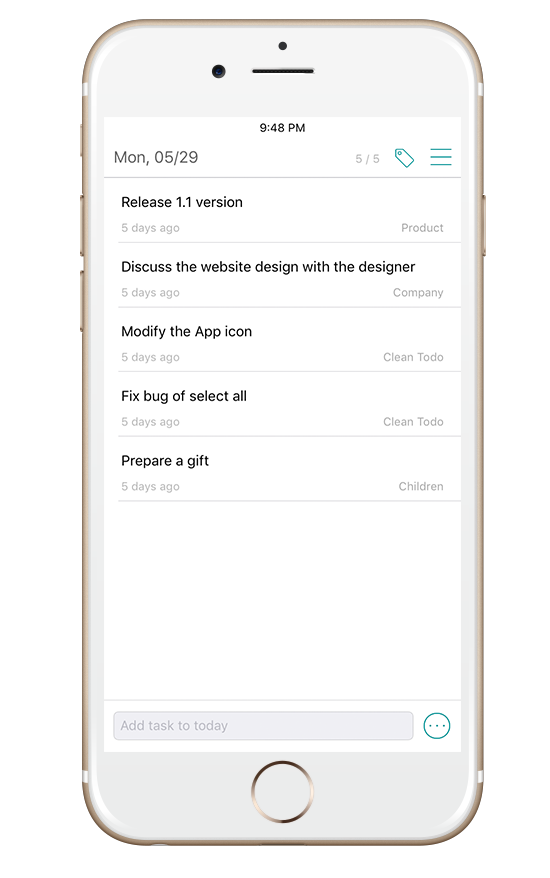 Today List
Records the things you're going to do today, or anything you wish to do first.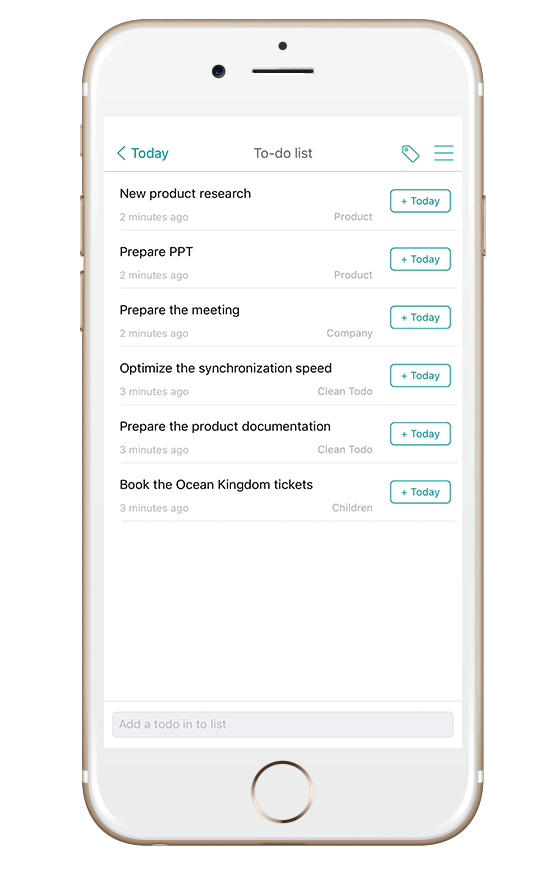 To-do List
Records all the other tasks. With just one click, you can move items to the Today list.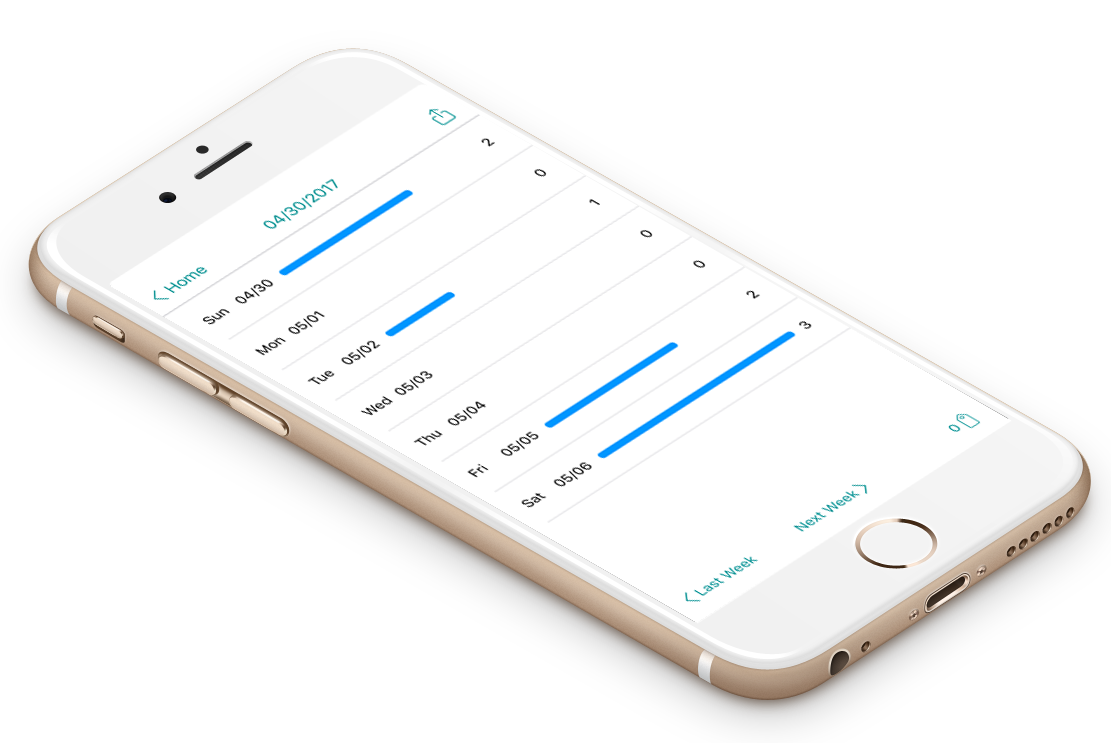 Weekly Review

You can check tasks you've completed in any week, and export an Excel file for further processing.

Task Details

Click on a particular day to get a detailed list of the tasks you've already completed in the day.

Date/Tag

You can check tasks in any week. You can also check statistics on different categories of tasks through tags.
Too many tasks? Use Tag now
You can easily filter out tasks using one or more tags.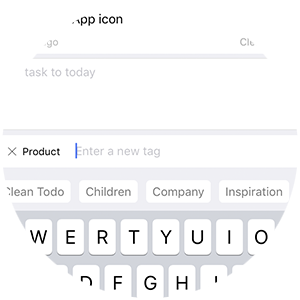 Enter a tag in a simple way
You can create a task quickly by entering a tag or choosing an existing tag. For each task, you can choose one or more tags.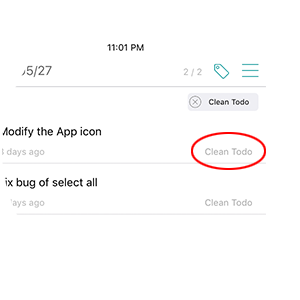 Enhanced filtering efficiency
Click any tag on a task for filtering -- never so easy before.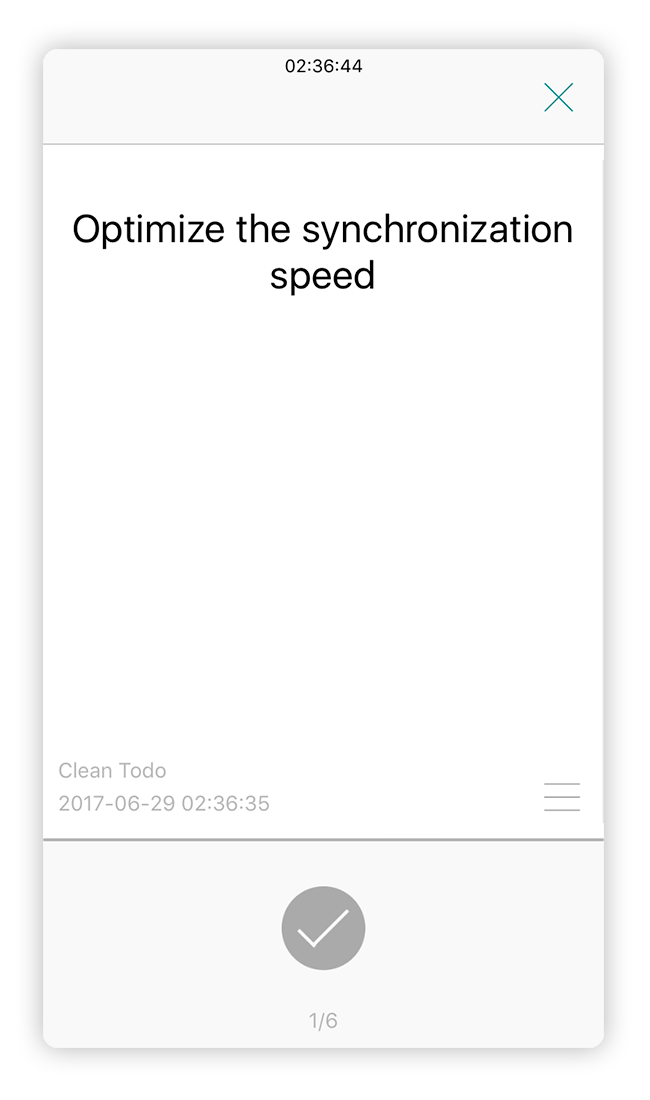 Flip Card
Too many tasks? Try "Flip Card" mode. You can flip through and complete tasks one by one. This helps you focus on the present task.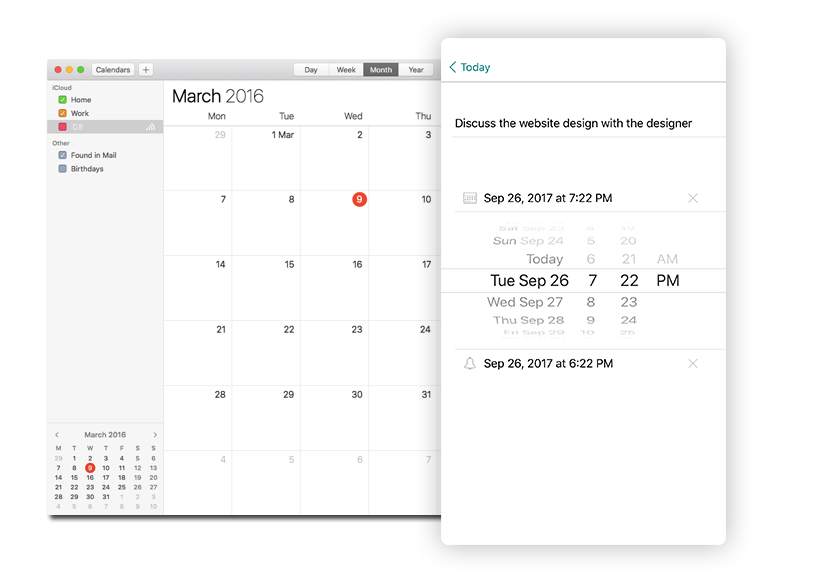 Quickly set Due Date
You can create a task reminder on Clean Todo, which will be added to Calendar App. As an native App, Calendar works reliably and can give alerts even without Internet connection.
Our Premium Plan only $1.09 per month
Available
Options
Data synch
To-do amount
Tags amount
Data Synch

200

Tasks

10

Tags
Data Synch

Unlimited

Todos

Unlimited

Tags